Last weekend we were at Grandma N's house and I knew I needed a simple everyone-else-is-watching-tv type project that wouldn't require a lot of concentration nor a lot of travel space as my dear husband thinks I pack too much anyway. I grabbed a couple of odd skeins I had in my stash, a circular needle and a couple of hat patterns. Other than the two hats I designed for the contest earlier this year, I've never made a hat before. I think this is going to be my favorite type of quick project!
You know how much I love giveaways, right? Well, I found one on Ravelry for the SweaterBabe Fans group called Knit-Tac-Toe. The idea is to knit three items, one each for the next three months that correspond to the tic-tac-toe board shown below.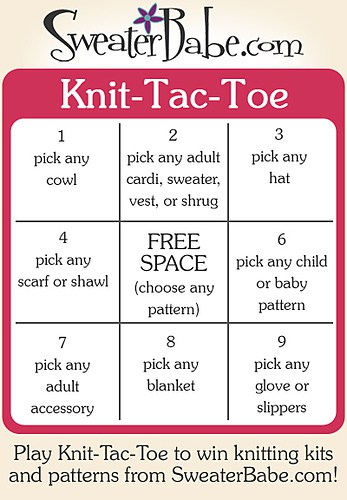 I'm not sure if I'll be able to complete all three months given the holidays coming up, but there are prizes each month. I decided the first pattern that would be easiest would be a hat. So I chose the One-Ball Curvy Lace Hat pattern I had in my pattern stash.
It's a little difficult to see the lace pattern using the dark yarn I chose, but it used up almost all of the skein of yarn (yippee!) and I think it's a beautiful pattern.
Pattern: One Ball Curvy Lace Hat Pattern
Designer: SweaterBabe
Yarn: Lion Brand Vanna's Choice
Colorway: Woodsprint
My Rav project page
Would you believe I was able to finish that hat just in working on it Saturday – Sunday? Great! Except then I was stuck not knowing what to do with myself. Luckily I brought along a second skein of yarn.
This is just a simple hat pattern so it made up quickly.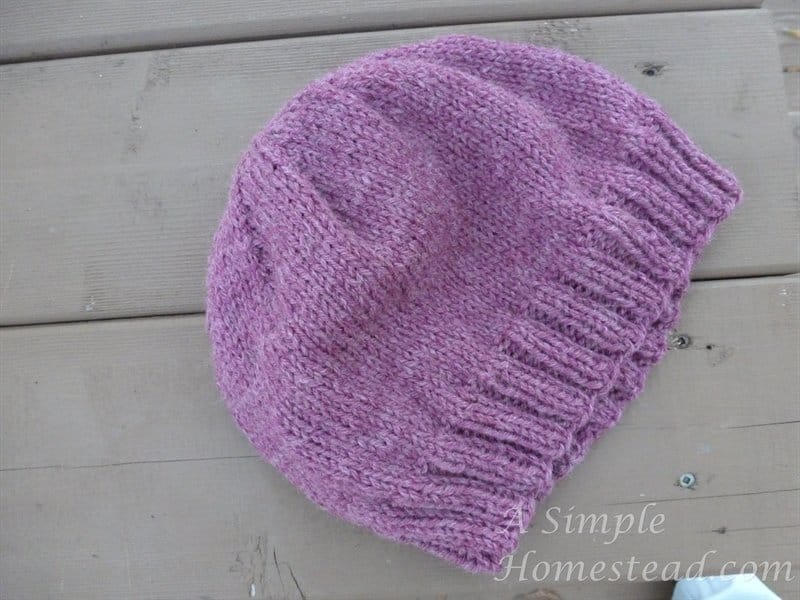 I have a rather large head, but it was plenty big enough to fit me with room to spare.
Again, it used up almost the entire skein of yarn I had, so there are two less in my stash. I may have to make more in the future!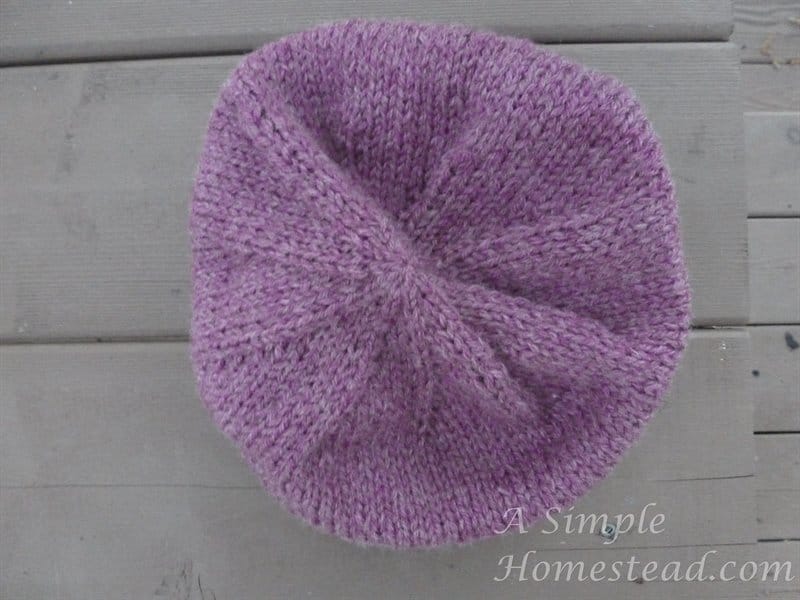 Pattern: Adult's Simple Knit Hat L20403
Designer: Lion Brand
Yarn: Lion Brand Wool-Ease
Colorway: Dark Rose Heather
My Rav project page
Modeled by: me
And last, but not least … I finished my 9th afghan sampler square. Or should I say, the first?! I'm rethinking my whole plan on these squares. When I started, I made just the stockinette one and then tried to judge the size of each one after that. A couple of squares ago I got smart and made a cardstock template that I could use to test out the size.
Lately however I haven't been happy with the fact that these are not squares – they are rectangles that are wider than they are tall. So, I've gathered up all 9 squares and am thinking of fixing or remaking the other eight.
The ninth square is a shell stitch crocheted square done up as 7 1/2″ square.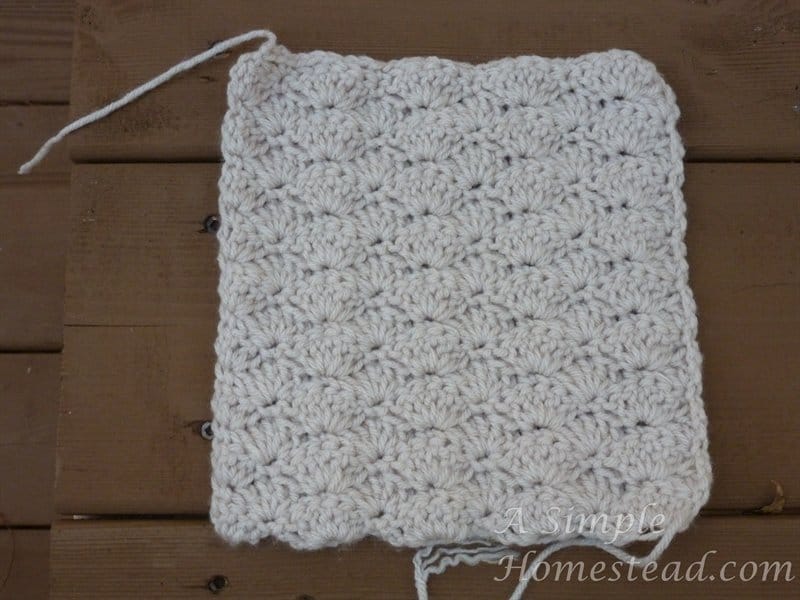 And just so you can see what a different it makes, here is the the same square with one of the previous ones laid on top.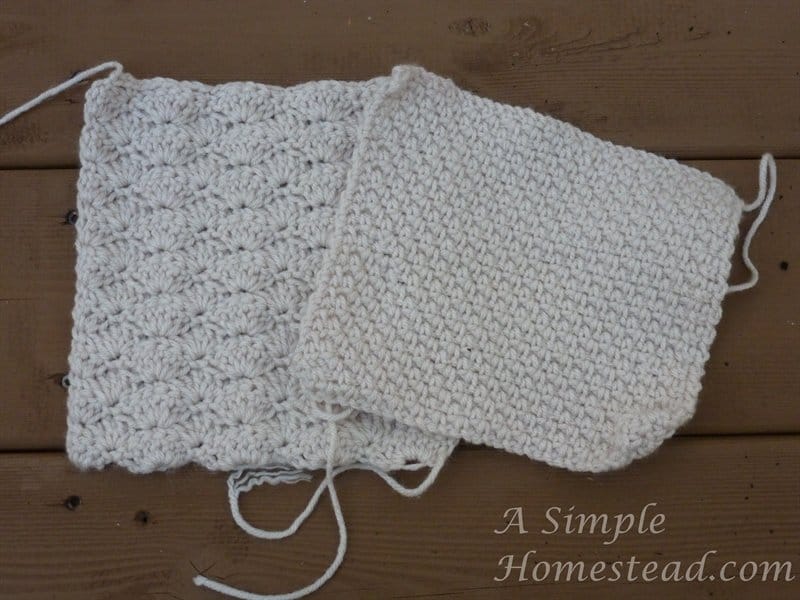 I'm leaving for a conference next week, so I'll have a whole week to think about whether or not I want to start over with the other eight squares, or just make the ninth like all the rest and continue on.
Pattern: shell stitch
Designer: me
Yarn: Hobby Lobby's I Love This Yarn
Colorway: Linen
My Rav project page