It may be warm outside, but I've been on a hat kick lately again. A couple of nights ago I finished a hat for a swap.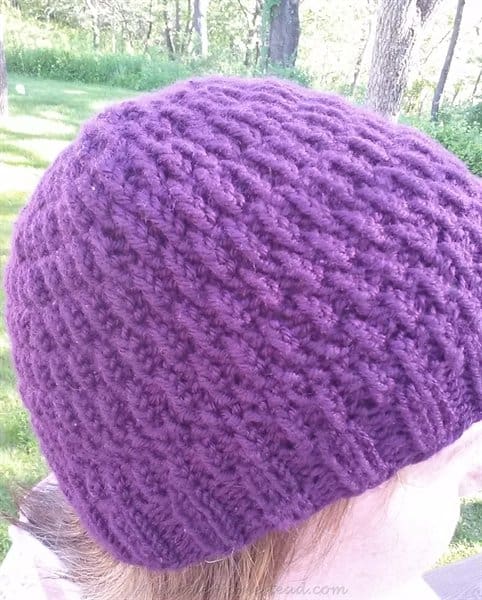 Yes, another swap. I just can't seem to stay away. This hat is traveling to Germany even though she did say she was sweating this week :-). It's my design and it has no name yet. I'm thinking of making another one in a different color so it photographs better. I have the hardest time getting reds and deep pinks / purples to come out correctly.
Although I have to say the color in this hat looks pretty much dead-on.
Papa looked at me strange when I took this picture. Not because of it's a selfie … I think he's used to those (although he still rolls his eyes). No, it was the fact that it was 80°F outside and I walked out with a coat on. I wanted to cover up the shirt I was wearing! It didn't seem right to photograph a winter hat with short sleeves. It also made sure I didn't waste time taking pictures *pant, pant, pant*.
Last year I met someone local named Carolyn and we met up in person for a knitting date at a local park. We've gotten together several more times and eventually we were joined by her friend Kait, when Kait moved to the area. Together, they have a fun weekly video podcast they publish called Chain344 where they talk about knitting, fiber arts, and sometimes sewing and nerdy stuff.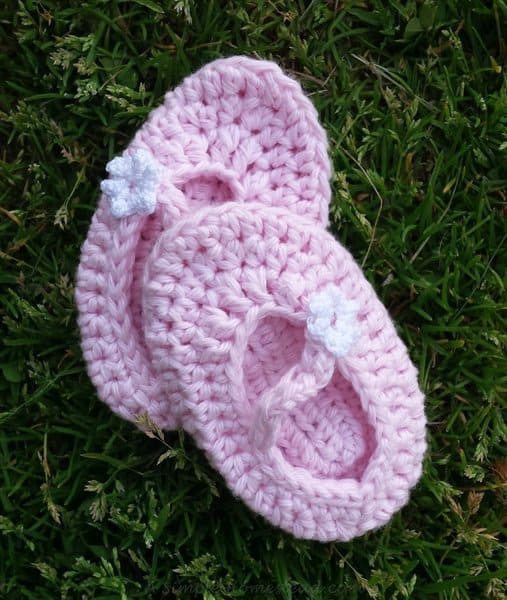 We gathered recently at yarnology in Winona, MN for what might be our last meet-up for a while – because Carolyn is going to have a little girl sometime in the next couple weeks! I don't know her terribly well (although I seem to stalk her on every social media platform available!).  Even so, I really wanted to give her a little something for the event. So I made baby booties!
I made two pairs for her little girl but at first I thought they looked terribly small. Later, I realized … yep, babies have feet that tiny! But before that realization set in, I had already made a larger pair of booties.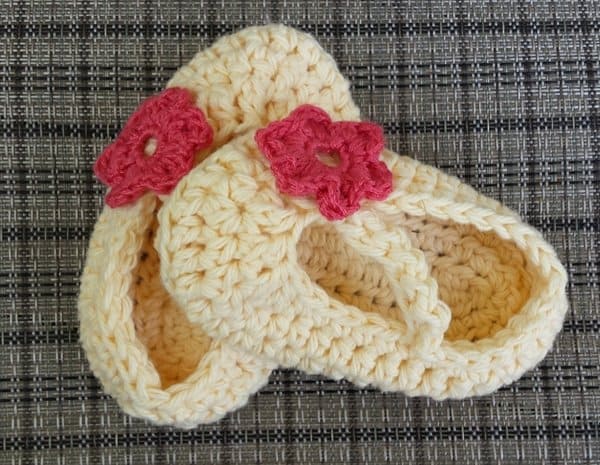 I only gave her the pink and white set; I'm not sure what I'll do with this cream-colored pair. Makes me a bit sad my baby is so grown-up already…
She said I could make her a pair like these as slippers, but I know her better than that. She'd much rather run around barefoot than wear anything on her feet!