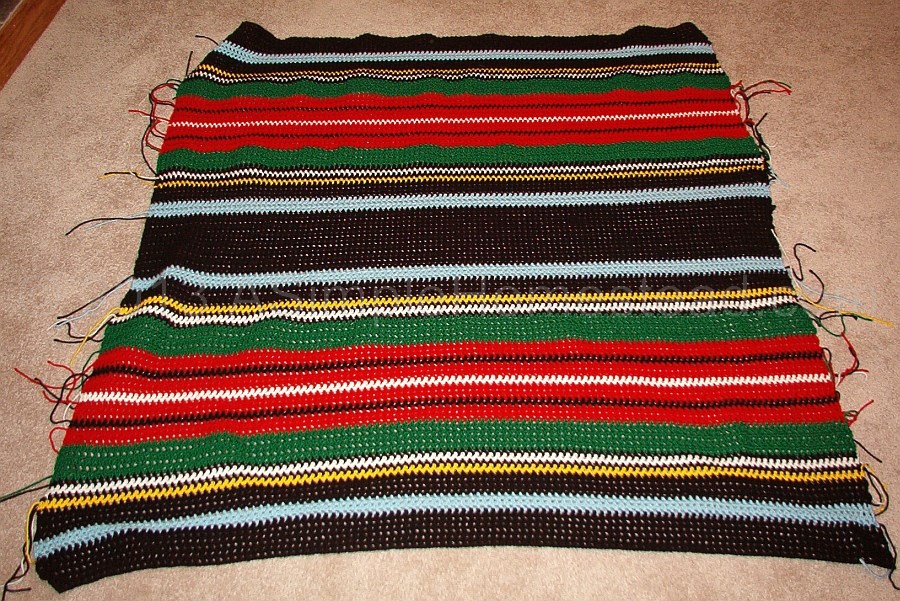 Since Christmas is here, and (some) gifts have been distributed, I feel that I can now write about the presents I made this year. Papa's family Christmas was celebrated first, so this gift will be showcased first. I spotted this pattern over summer when my mother gave me some "old" crochet magazines she had. It immediately made me think of my mother-in-law.First a "grid" of stitches was made in the various colors. Here's a picture of the afghan once the first stage was finished.
Next, a whole bunch of "chains" needed to be made and those were woven into the grid to make the afghan look like plaid. Here's a close-up of the finished product: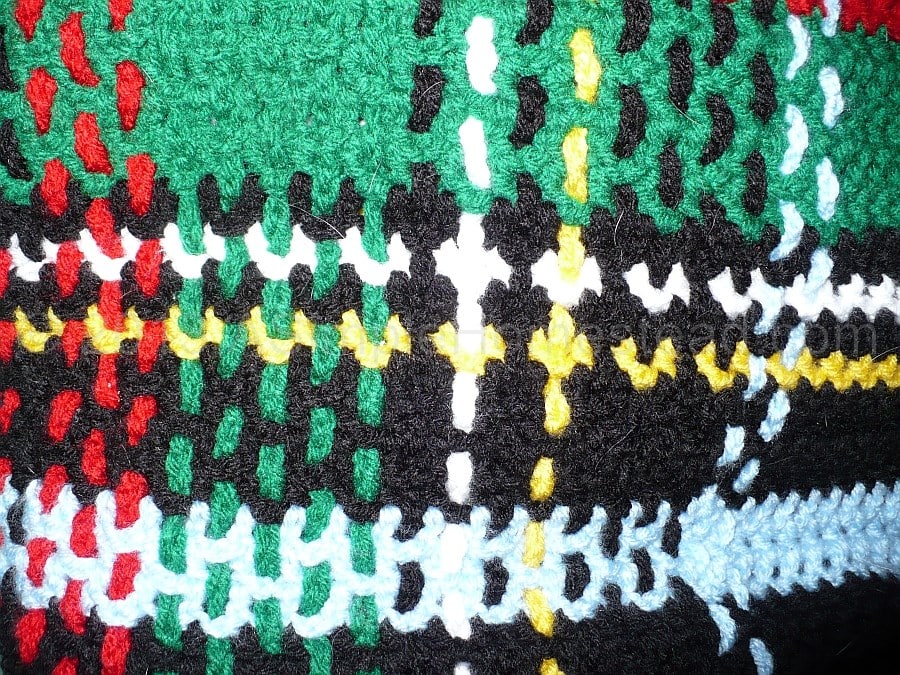 I started the afghan back in either Sept or Oct, and boy am I glad I did! I finished it the first weekend in December. Not that the pattern was difficult – it was just very repetitious, so I often had to work on it a little bit and then put it aside and work on another project. But I'm very proud of the way it turned out. As I was working on it, I wasn't completely sure I liked it, but once the "plaid" look was finished, it looked awesome!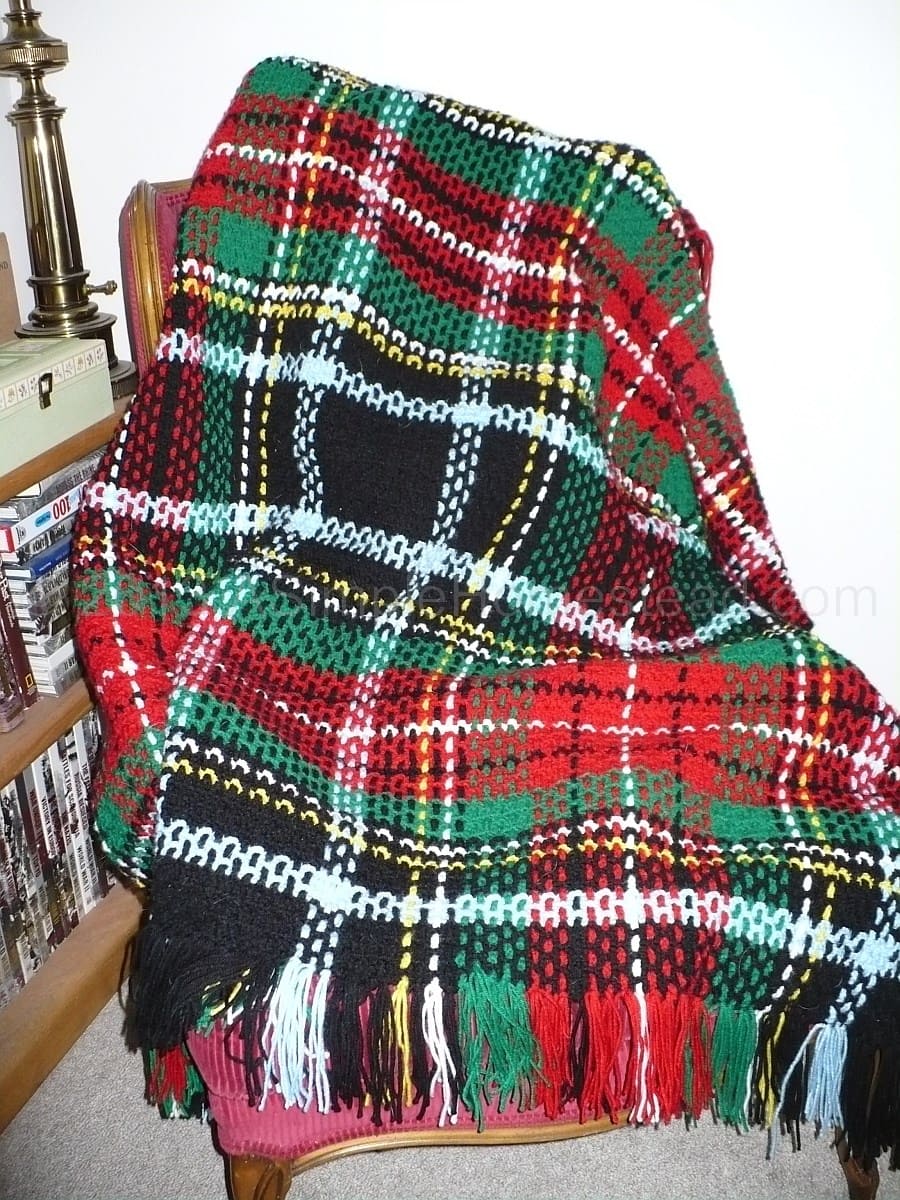 It definitely should keep them cozy – there are no "holes" in this afghan and in many places there's double-thickness of yarn, so it's quite warm. I'm normally snuggled under a blanket when I sit on the couch, but soon realized that I couldn't work on this AND have another blanket on me.
Technical details:

The pattern comes from Annie's Favorite Crochet, December 2004.

The grid is made in DC, ch stitches just like a filet crochet. The weaving strips are just made up of lots of chain stitches.

The pattern originally called for Red Heart yarn, but I like the softness of Hobby Lobby's I Love This Yarn! better. So, the yarn I used was mostly I Love This Yarn! – black, soft blue, red, yellow, and white. The one exception was the Paddy Green which is RH Super Saver. That was because I couldn't find a green in ILTY that was close to the RH green.