As I mentioned earlier this week in our chicken post, our rains haven't stopped. The humidity hasn't let up. And if that weren't enough to keep me indoors? The mosquitoes are horrible this year! Not a big surprise, but I don't really like loading up spray just to spend a few minutes outside. As a result, our garden has been sadly neglected. I guess it's fortunate we've gotten enough rain we haven't had to do much (tongue-in-cheek).
I went out today to check on how everything was doing. I was excited to see how well our pea and bean plants are doing. And we have blossoms! It shouldn't be long before we can start picking.
I don't know if it's just me, but carrot tops make me happy. There's something about those bushy fronds that make me smile. There's quite a bit to smile about this year.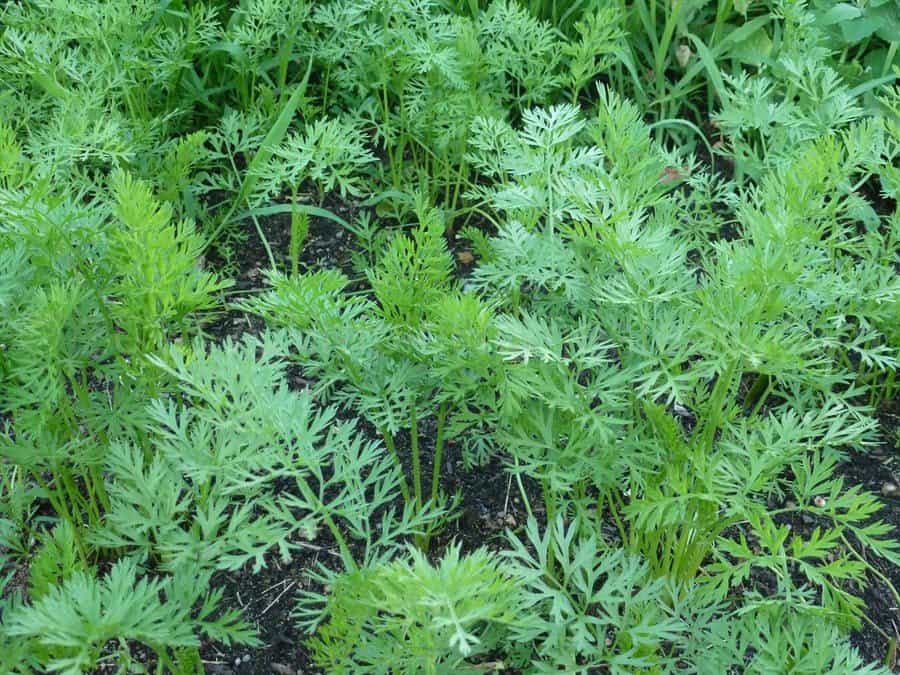 I didn't take a picture of the pepper and tomato plants, because… well, they're pepper and tomato plants. Boring. So normal looking. One discovery: we have more than expected this year. I tried to grow parsley this year in a container separate from the garden. I planted the seeds well before the major rains came and I don't know if it got too little rain, but we didn't see anything. Now, however, that pot is FILLED with tomato plants. Papa thinks they may be volunteers as we pulled the dirt from the chicken yard and I'm sure we've had tomato scraps at one time or another. I'm going to have to thin out the pot as I think there are at least 4 different plants – maybe more.
I did find a couple of lettuce plants hiding amongst the carrots and peas. I'd given up hope we'd ever see any lettuce. The ones I planted in the whiskey barrel are still tiny (< 1″).
I forgot to check on the plum trees. I know we had an abundance of blossoms this spring so I hope the plums produce well. The one apple tree is overloaded with apples this year. We may have to pull some off so the branches don't break.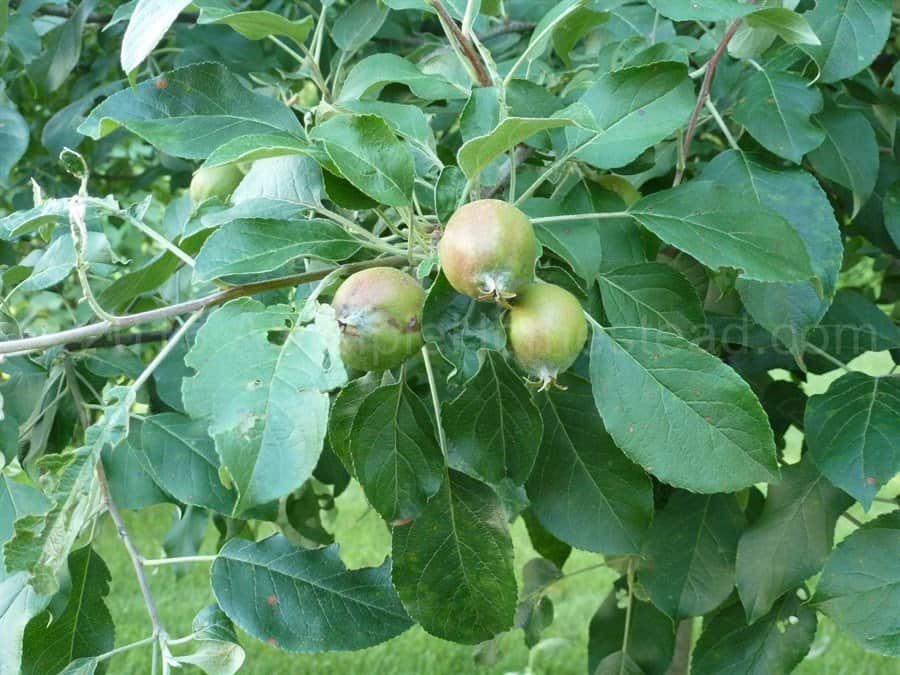 And for my last picture… I know clematis isn't a fruit or vegetable, and it's not even in the garden. We planted this in a drab area beside our backyard deck. It doesn't take up a lot of room, and I think the blossoms are so pretty.
I'd love to know what's growing in your garden!