Whew. I just managed to complete a project to show off this week. I'm up-to-date on all my past projects so I needed something. Normally a hat takes me a couple of nights to crank out. This one took an amazingly full 9 days. Granted, I didn't work on it every night but still – it didn't make up as fast I'd hope.
It's a simple pattern – just knit sections with alternating pfb (purl front/back) and p2tog (purl 2 together) in alternating rows – that creates the "knots" in the rib. I think the purl sections really slowed me down. However, I love how the hat turned out. As usual, my hat is rather large around. I had thought about going a needle size down but I'm sure it'll fit someone. I may even keep it for myself because it is made long enough so you can create a brim. Brims that fold down over your ears can be handy if you're out walking and suddenly realize far more windy and cold than originally thought!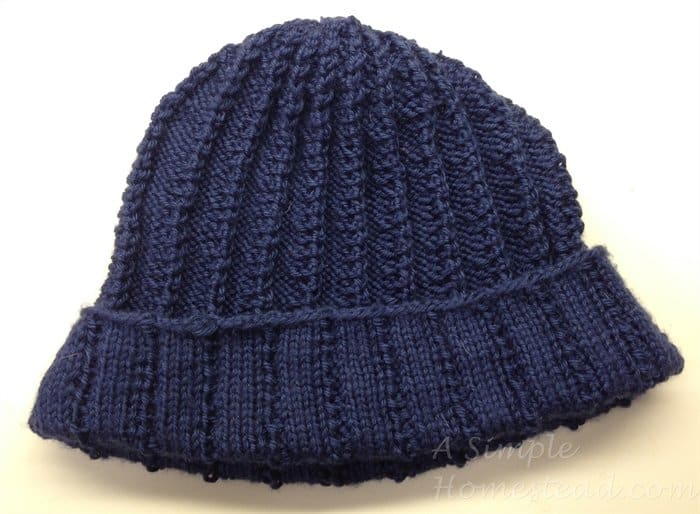 One cool feature about the hat is it's completely reversible. The picture above is "inside out" with a brim. This is how it looks right-side out, fully extended without a brim (but the color turned out odd).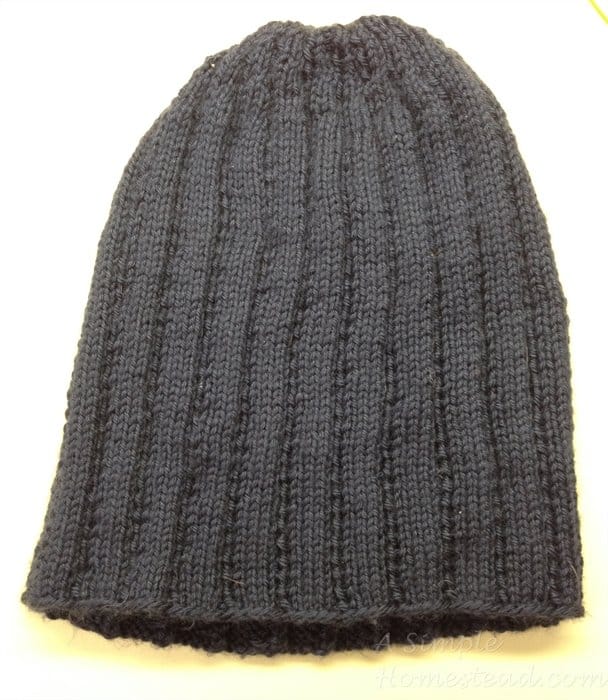 Pattern: Knotted Rib Hat
Designer: Luise O'Neill
Yarn: Caron Simply Soft
Colorway: 9906 Dk Country Blue
My Ravelry page
This is almost non-news, but last week I purchased some fun colored pens so I could add some cute pages to my 2015 art journal/wreck-it book. However, I haven't had time to really work on anything new – I just keep adding to the lists and pages I've already created. Maybe soon…