Did I mention I'm making a sweater for myself? I've made several knit sweaters/dresses for Little Chick but none for me. Years ago I made a crocheted cardigan but once it was finished I didn't really like it. So my most-grateful craft recipient (my sister) ended up with it.
Anyway, this sweater project is really eating up my crafting time. I've had to restart it twice. Last week I was finally getting to where the top pieces joined in the front (it's made top-down), thought I was making great progress … and then discovered I'd misunderstood the directions on the front cabling. I debated about just continuing on, but the flaw is right at the V part of the neck and would be highly noticeable. So I'm in the process of frogging back 6 rows or so.
I have managed to finish a couple of projects. I made a trivet/hotpad in sort of a hounds-tooth design. It's crocheted and then felted to bring the wool fibers together.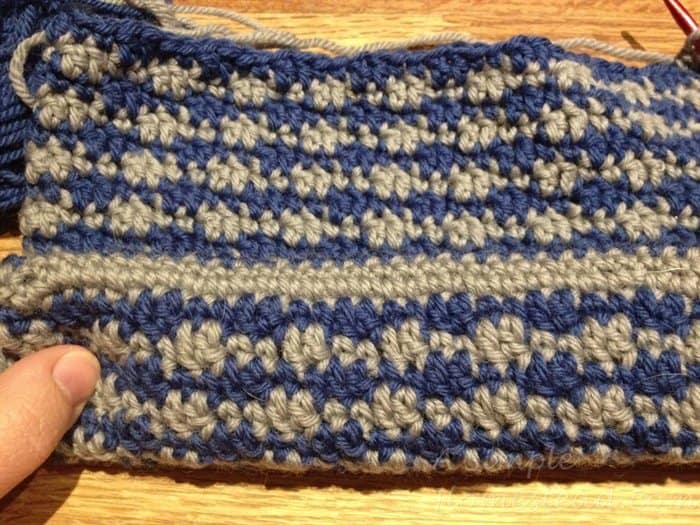 It didn't felt as much as I wanted but I just was trying to hand-felt. I would like to try throwing it in the machine with some jeans to see if the stitches disappear more.
This is my own design and like many others, I hope to get it written up and published sometime this year.
Project: Houndstooth Trivet
Designer: me
Yarn: Lion Brand – Lion Wool
Colorways: Cadet Blue and Pearl Gray
My Ravelry Page
I finished a shawl that technically was done … um, two years ago? But I never got around to blocking it. I was thinking of wearing it to our company's winter party soon so it was time to get it completed.
It's a Tunisian crochet design. I've done a little Tunisian crochet before but never a lace design. It actually was a lot of fun to make, so I can see future experiments in this area!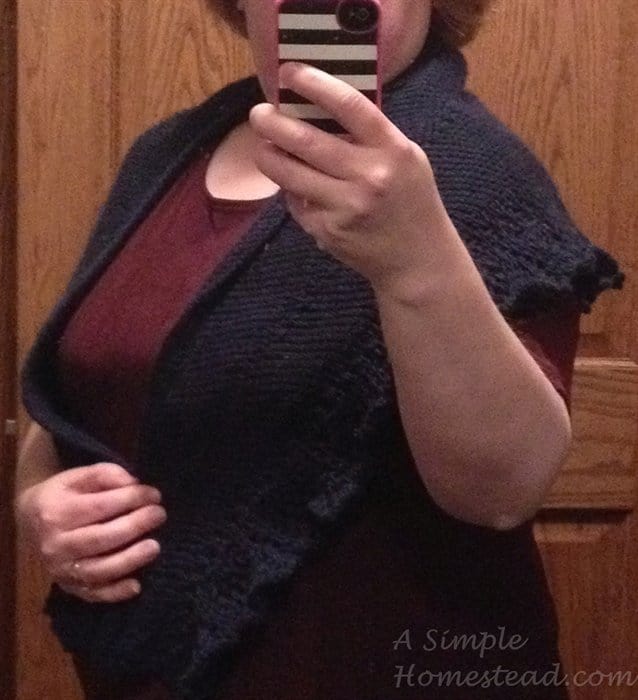 I love the how the stitches look but I'm not sure if I like the yarn. I hand-washed before blocking and ended up with scores of little fibers stuck to my hands! I purchased the same yarn for my never-ending sweater so I'm hoping it wears well.
Pattern: Sapphire Wrap
Designer: Kim Guzman
Yarn: Berroco Vintage DK
Colorway: 2188 (navy blue)
Modeled by: me
My Ravelry page
I spend so much time knitting, crocheting and stalking Ravelry that you'd think I'd run out of time for other things, but I occasionally do a little checking up on another website called Craftster.
I was inspired by a project a user named Smeddley did. She created an art journal – for recording events during 2015 or just a book of pages to satisfy her creative outlet. Similar to the Wreck This Journal
books that apparently are quite popular but I'd never heard of before!
I read through what some of the pages are in the official books and some I really couldn't see doing (put food on your tongue and lick the page?!), so I opted to make my own.
The very next day, I picked up a 99¢ composition book along with some burlap sheets. I love burlap. Turns out, these sheets were printable! Even better!
I found a pretty swirl design on the internet, added the year and printed out the sheet. The sheet then was cut to the size of the book and glued on. I added a bit of washi tape to the binding and found a cute little butterfly bead to glue to the front. In hindsight, I should have purchased a black composition book as my theme seems to be black / white / silver (and burlap), but I'm not changing it now!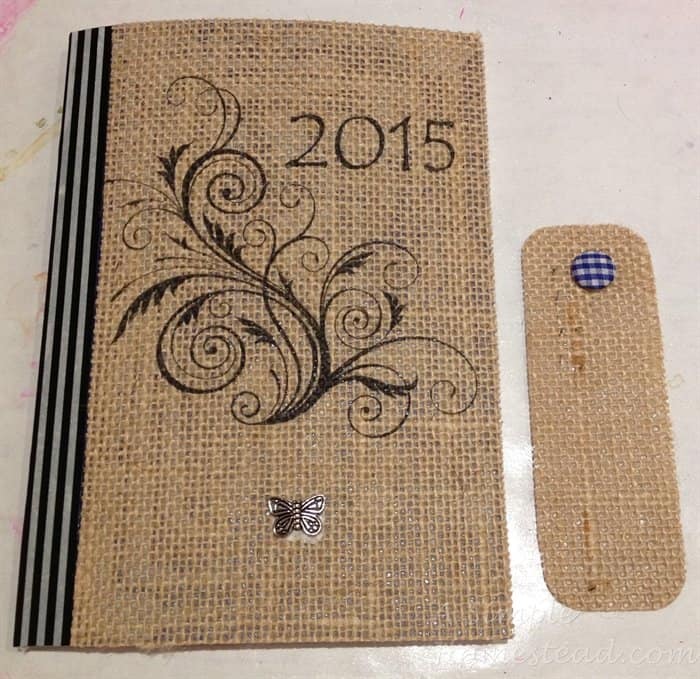 I even had a little scrap of the burlap left over from what I cut, added a fun brad and made a bookmark. It'll probably disappear like all the other bookmarks in our house!!
I don't have many pages in the book yet. Most are "to-do" lists for the year. I liked the idea of a stamps page so I made one of those.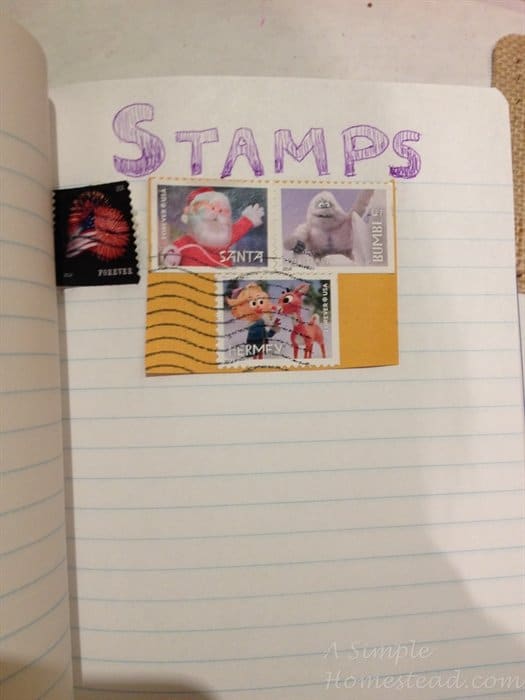 Another great idea I saw was instead of just having a list of books to read throughout the year, create a library card and holder on a page. I probably could have made it a bit neater, but that's part of the fun of this type of book. It doesn't have to be perfect!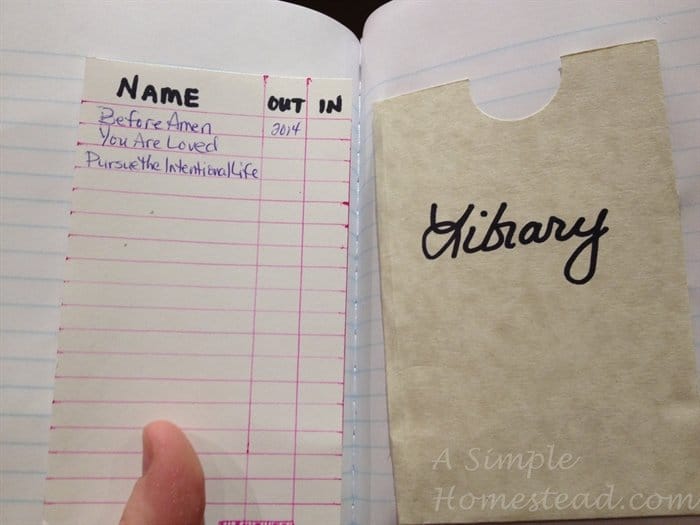 Disclaimer: this post contains affiliate links