I released another new pattern! This design is an old one – originally created in 2009 but finally written up and released.
Funny enough, I resurrected it because back then – and now, I'm growing my hair out and I needed something to keep my hair in control and out of my face during these hot, sticky and sometimes very windy summer days. The problem is that I have a lot of hair. Possibly a big head too :-). Most pre-made headbands slide off because they're just a little bit too tight.
My idea? Why not make a headband with elastic yarn to make it a bit more stretchy? Enter: sock yarn! Hence the name of the headband 🙂 Plus, it sounds cool and is reminiscent of "Laugh-in" for those that are old enough to have watched it (I've watched reruns).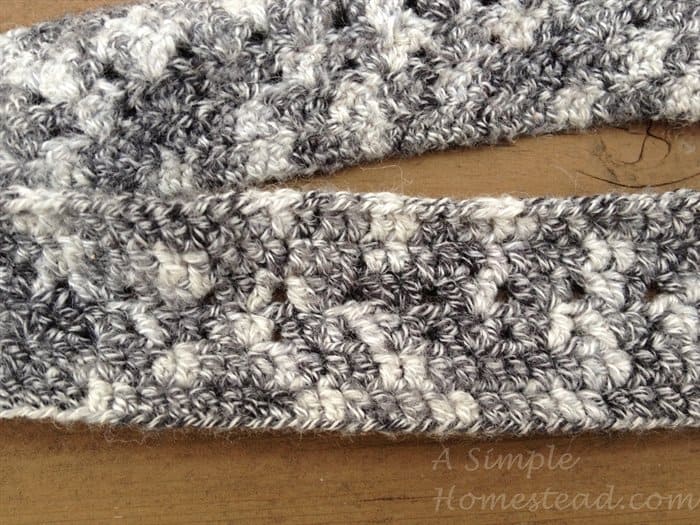 The patter is written for to fit a 20″ head, but instructions are included to make adjustments for different sizes or if you have trouble getting the same gauge.
The pattern can be purchased on Ravelry and LoveCrafts.