Something a little different this week. Last Saturday my UK swap package arrived! My daughter and I were so excited over the package we had to open it immediately. Look at what a great job P_E_S_T (on Craftster) did in the presentation of everything!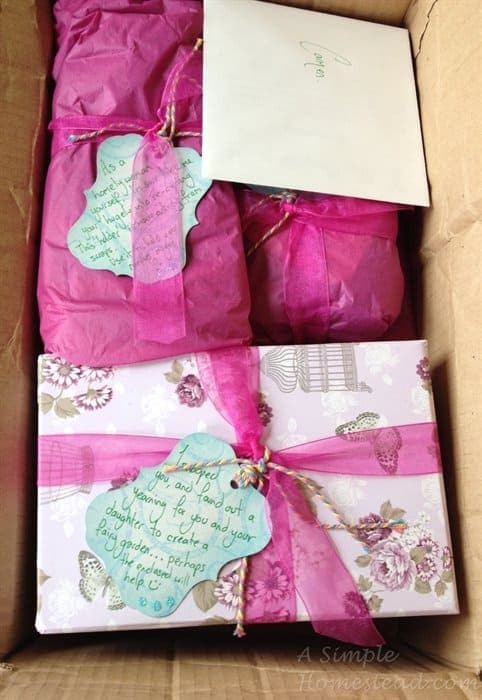 She had everything wrapped in lovely pink tissue paper, tied with ribbons and beautiful hand-written tags. She had begged the swap organizer to receive my name because she loves to spoil newbies. And boy, did she EVER!
The first package I opened intrigued me because it said "… because every swapper needs them…"
Several sets of lovely tags that I can use for future swaps! She even incorporated our chickens into the tags 🙂 (Oops – I see I have the tags upside down in this picture so you can't see the chickens)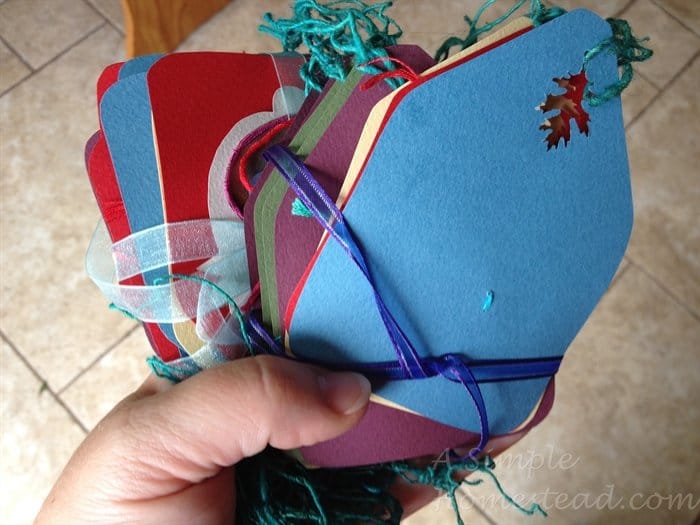 The second package was a holder with a possible suggestion for holding knitting needles. Hard to believe that beauty was made entirely from scraps! It's recycled silk saris with a variety of stitches and beads for decoration.
I had been asked to send a picture of my favorite drawing my daughter had done – even better if it was one from our family. It took a bit of coaxing but I was able to get a drawing from Little Chick. I had thought maybe a hoop or something similar was coming (because Craftster people seem to love hoops) … but check out these incredible pillow covers!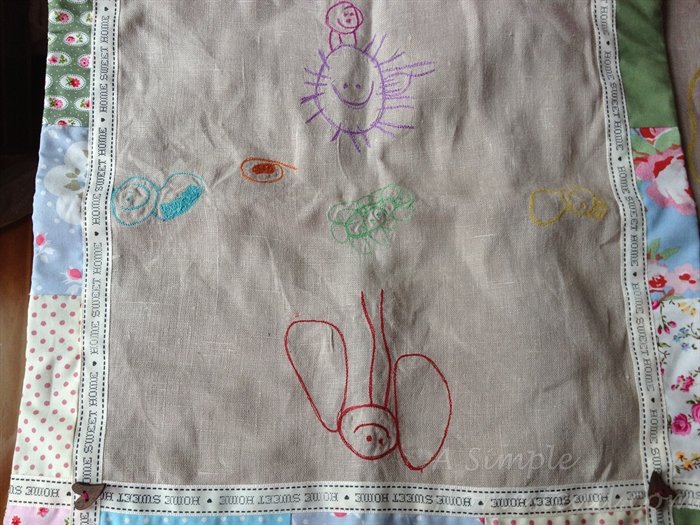 I thought the designs were hand-embroidered but was told later she "cheated" and used free-motion quilting. Personally FMQ intimidates me so I'm in awe of anyone that can do it. The first picture I sent was a family portrait – complete with Mama, Papa, Finley (the one with the really big ears) and spiky "Manily" her imaginary brother (or boyfriend, depending on the day).
Her own picture on this family group was small, so she drew a second picture just of herself. I love the gold crown and cute dress!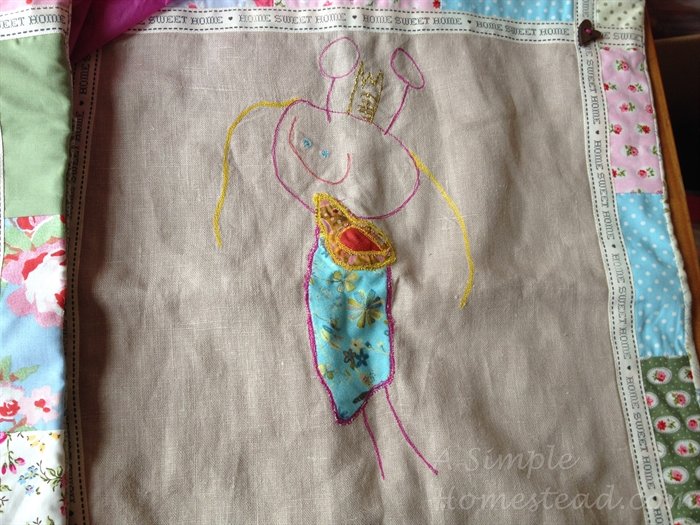 I let Little Chick open that package. She said "It's beautiful! What is it?" LOL.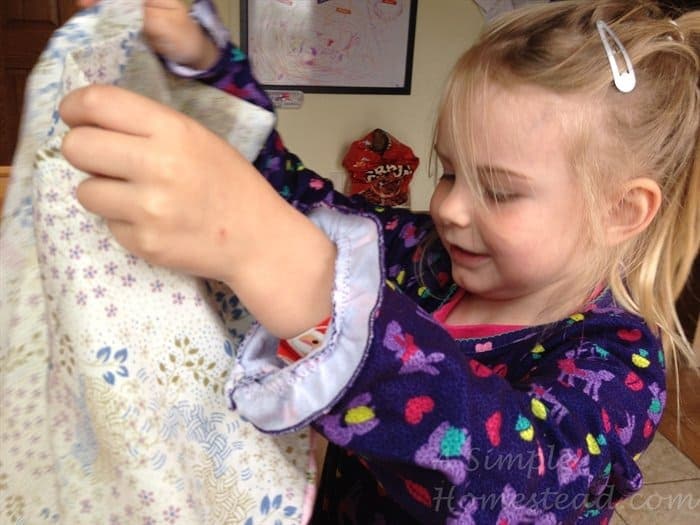 Side note: Don't you love the flannel pajamas? We went to some rummage sales last week and I think she changed clothes 8 times on Saturday because she wanted to try them all on!
I'm not sure if the pillow covers were my favorite of the swap items, or if my favorite was this next package that also surprised me the most. My partner did a good job of stalking me and found out that I had a wish to make a fairy garden with my daughter. I didn't get a great picture but she included mushroom seats, spare fairy wings, bunting, pinwheels, etc. to get us started. SOOOOO cute!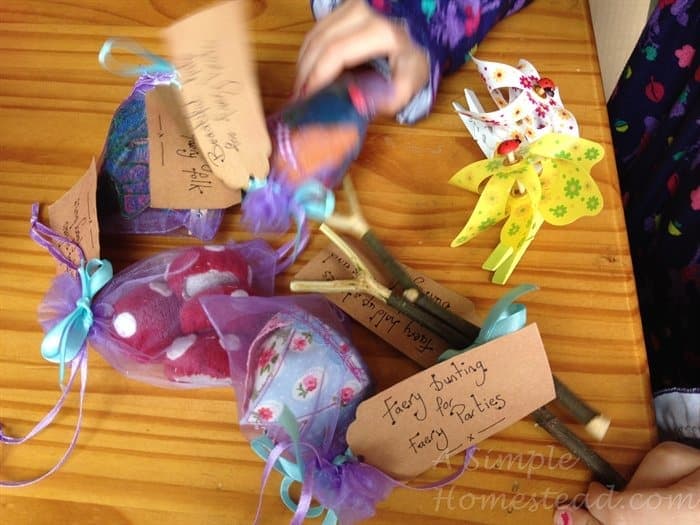 Sometime very soon, we need to find a nice garden vessel and start building a place for our fairies to live. Little Chick has reminded me a couple times this week that we need to make a fairy garden, so I won't soon forget. After we opened the fairy garden package, my daughter picked up one of the tags and said: "This says 'Welcome fairies!'." (it didn't, but she makes up her own stories) 🙂