Last week Little Chick arrived home safe and sound after our annual trip to visit Nana and Da (Grandma and Grandpa) in warm, sunny Florida. Except for this year, it wasn't exactly warm or sunny by their standards – "only" upper 60's and lower 70's. That didn't matter – Wisconsin is in the negative (°F) temps again this week, so it made a big enough impact on us!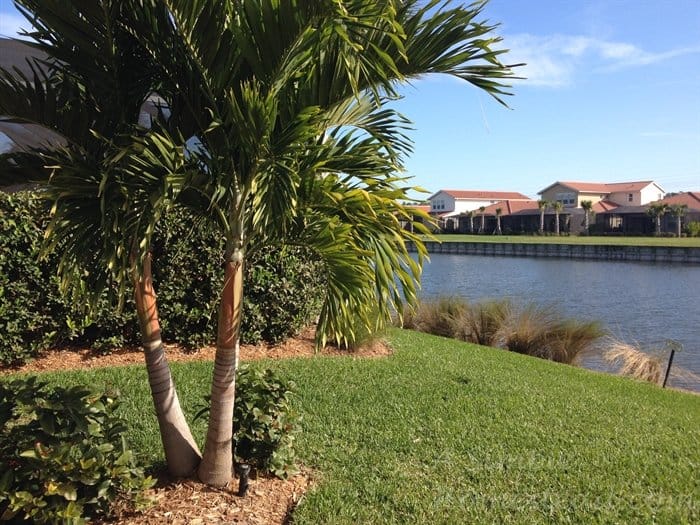 Traveling can be hard work! Little Chick slept for half the flight there (it's a 3 hr flight). She took naps three of the days we were there and also slept the last 10 min on the way home! She probably would have done more on the return flight but she was busy until just before landing.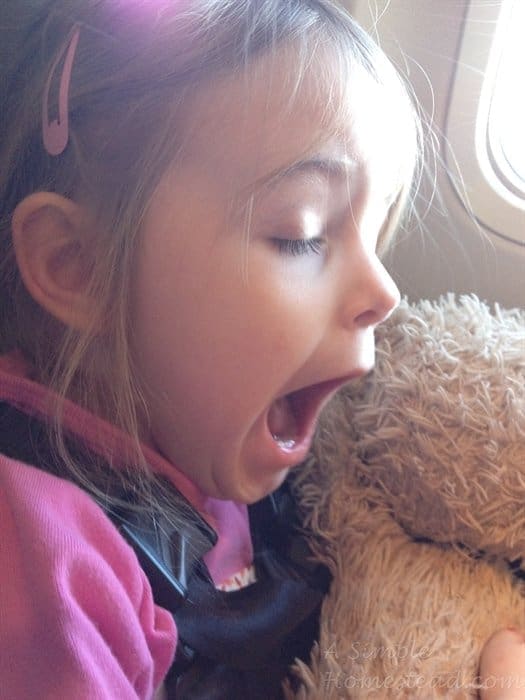 (That yawn almost looks fake as it is so huge, but believe me it was real!)
The first few days after we arrived, my sister and brother-in-law were also there. Sadly, I don't seem to have any good pictures of all of us during this time … but maybe that's a good thing. I don't think I'm photogenic during the giggle fits that seem to naturally occur when you get my sister and me together!
That weekend coincided with a festival at a local Greek Orthodox church. Papa, Little Chick, and I attended four years ago – our first year visiting, but they've expanded quite a bit.
My sister decided to try a glass of Ouzo. Several of us sampled it and I think if we'd finished it, we all would have been under the table. Opa! Or, in our language … uff da! That is some powerful stuff.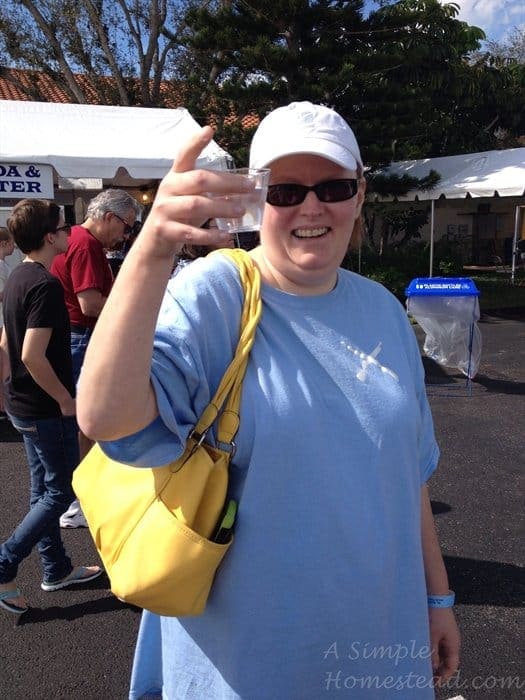 At first, Little Chick seemed rather overwhelmed by all the people, the loud music, and the strange foods. We finally moved past the last one but getting her a hot dog – but she actually preferred it on the pita bread – LOL! Da isn't a big fan of Greek food but he sure enjoyed the baklava.
Shortly after we were done eating, a little girl came up to my daughter and shyly asked her to dance. This was my favorite of the Greek dances!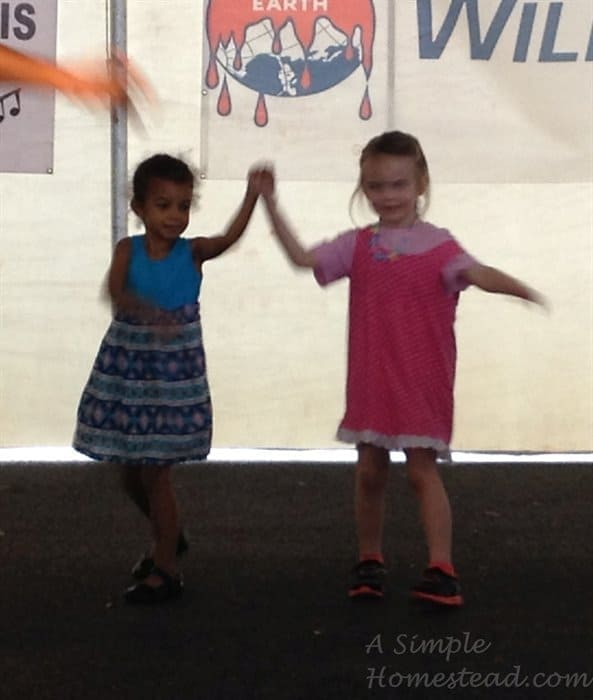 On Sunday, we attended the First Baptist Church of Naples with my parents. Again, Little Chick wasn't a fan of the noise level of the choir and band, but we managed.
Afterward, my parents took us to a little restaurant tucked inside a ritzy outdoor mall. The prices in the shops might have been outrageous, but The Village Pub has good food at a reasonable rate. The real reason we went there was because you can be seated outside by the water and sometimes there are dolphins that swim in the backwaters. After we ordered our food, Little Chick and I stood at the railing and she commented she hoped we'd see some dolphins. I did too – for her sake. Lo and behold, just a few minutes later we caught sight of a couple that followed a boat! It was hard to snap a picture, but you can see the fin out of the water.
One of my favorite parts of visiting Florida this time of year is the availability of fresh fruit that we possibly can get up north, but often it's expensive and doesn't taste very good. My big food request for the week was lots of fresh fruit – and Nana delivered! I think we had fresh fruit with every meal!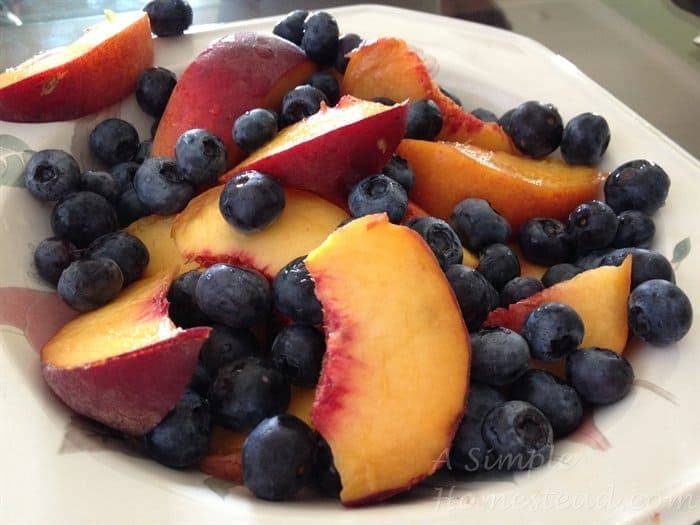 Early on Monday morning, the other guests went home and the rest of our stay was a bit more laid back. We made time to go to a large nearby park a couple of times – once on the morning of our return flight so my daughter could wear off energy before being stuck in the airplane for hours. We had plenty of chances to be goofy!
One day that it rained off and on and we tried to take a walk around the block. We got 1/2 block away and it started to rain again. Turns out it was better to just stay close to home – taking the brief sunny opportunities to twirl and dance outside.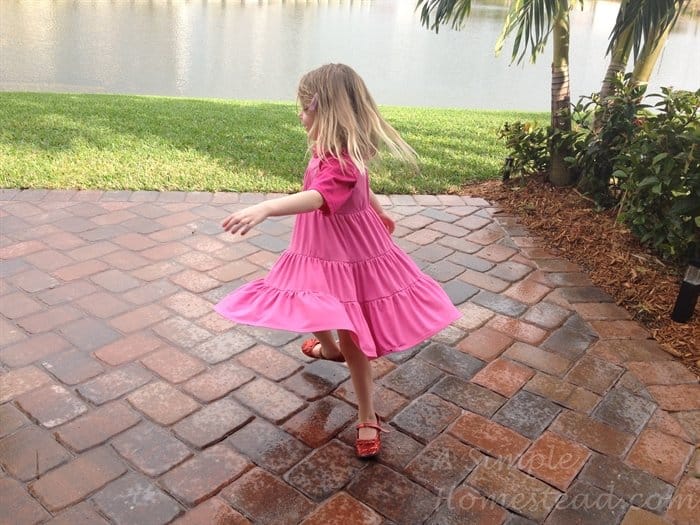 After last year's visit, I realized that my daughter's favorite activities were the ones that were free (or inexpensive) – the park, the beach, and just playing outside. We still had some bubbles leftover from last year and had a couple of chances to use them again this year. Hard to blow bubbles at home without them freezing on us!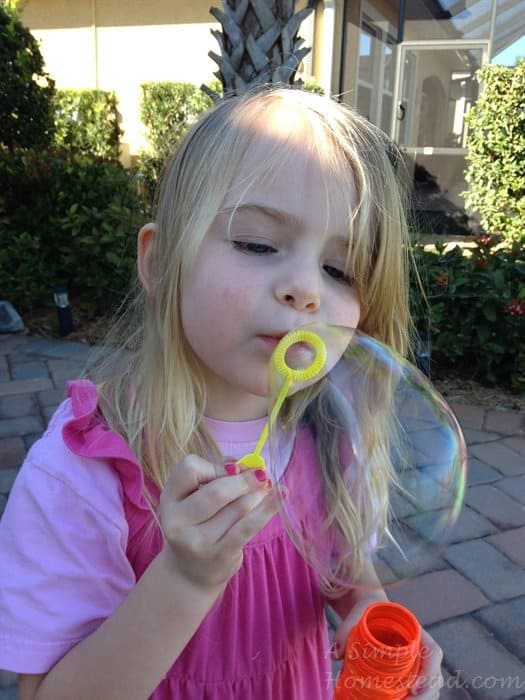 We made it to the beach one afternoon, but unfortunately, it was so horribly windy that we didn't stay long. This is the first year that Little Chick willingly put her feet into the water. The other years it scared her too much. I would have thought with the wild waves and foam that it would have frightened her this year too. You never can tell with children.
We came home with a bucketful of shells – mostly plain white ones as she wasn't discriminating when picking them up. That's ok – they are fun to play with, in the bathtub!
You can get a better idea of just how windy it was from one of the few Nana pictures I took.
In past years, we've spent a lot more time just sitting out on the lanai (their patio) but with the cooler weather, we were indoors more. But in truth, this annual trip isn't about the food, or the travel adventures and sights, or the escape from cold weather. It's about being able to spend time with family. And in that, our time away from home (and Papa) was a success 🙂