What could seem more like fall than to jump in piles of crunchy leaves or roasting marshmallows outdoors on a cool day? I just wouldn't recommend doing them both at the same … the leaves tend to stick to the marshmallows!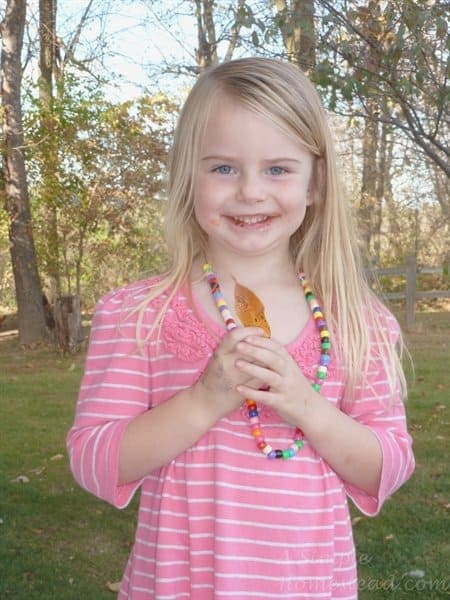 Last weekend it was 80ºF. This morning we woke to temperatures below freezing. Ah … the changing temps of fall. Perfect for creating sticky faces and fingers and hair full of leaves … and for finding sticks that become canes, swords and magic wands.

It was a great day to spend outside, while we can before the really cold weather arrives.