Lots of major happenings in the past couple of weeks, but things have been so crazy I haven't had time to tell you about them all!!
First of all, I want to just mention how terribly cold and snowy it is here today. Yes, SNOW. And ice. Enough to make it super-slippery early this morning. Fortunately, I was planning to work from home already, but Papa had to drive several hours for a funeral later in the morning.
Last week, I released new knit pattern called Abigail Hat. It's a beautifully feminine cloche-styled hat. I fell in love with a stitch pattern discovered on Pinterest, converted the stitches into the round and decided to make my favorite project: a hat!
The hat starts with a delightful picot edging which was added because I wanted this to be a hat my friend with cancer could wear and not have it look like a typical chemo hat. As you can tell, this design would look great for anyone! In fact, I now have to make a second hat for my friend because Little Chick "stole" the prototype. 🙂
The pattern comes with four sizes, from Toddler to Adult Large. It uses less than one skein of worsted weight yarn and looks great in solids and tonal colorways. You can purchase by going to
---
I'm also happy to announce that one of the patterns designed for Knit Picks last year has now had the rights revert back to me. Knit Picks wrote an article about the book which you can read here.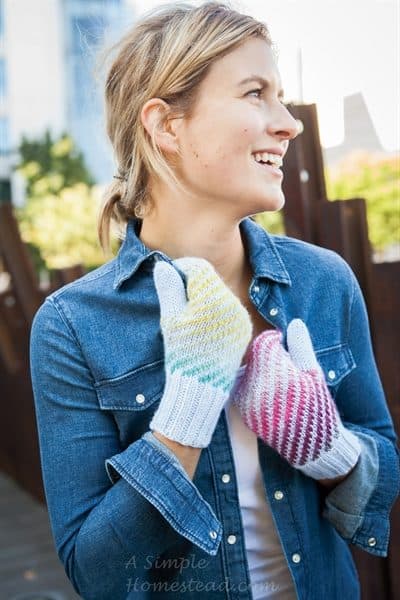 This was originally available only in the Color Shift e-book or paperback but you can now get the individual pattern at Ravelry!
The pattern uses a solid color and the shifting waves of Chroma color to create the interesting patterns!
---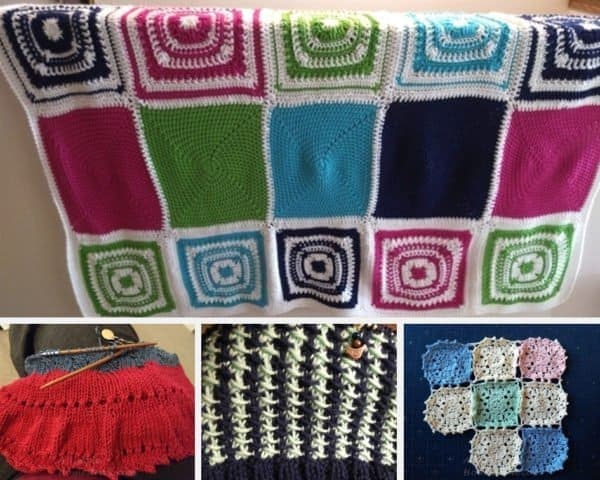 And if doesn't seem like I've been busy enough (Ha!), I've also been working on several other projects. Clockwise from the top:
an afghan I made for Little Chick because it matches her room colors. For now. She has plans to redecorate, but afghans are always useful, right?
a table runner made in thread crochet; this one has been on hold for a couple of months as I've worked on other projects but I hope to get back to it soon.
another hat pattern with a fun two-color stitch pattern
a dress also for Little Chick; the plan had been to finish by school starting, Oops. Now I just need to finish it while she can still wear this size! 🙂
November is the time for NaNoWriMo – National Novel Writing Month – where you write 50,000 words in 30 days. I participated in last year and am doing it again this year because I enjoyed it so much last time. But this year, because sometimes insanity sets in, I'm also working on NaKniSweMo which is Ravelry's version of this event – knitting a sweater with at least 50,000 stitches in 30 days. I'm completely coo-coo to be attempting both in the same month all while my day job is leaving me brain dead by the time I drive home, but you never know what you can accomplish if you don't try, right?
So my question for this week – have you never tried NaNoWriMo, NaKniSweMo or some other challenging event recently?