Our homestead has seen some peaks and valleys this year.
At the beginning of the year, we still had only the two chickens – Opal and Precious.  Precious hadn't laid an egg in months.
In May, we received five free chicks, and about a month later the chicks we ordered arrived. We started getting one or two ends towards the end of the fall season … and then one of those hens became broody, Opal started molting, we discovered one hen was actually a rooster … and then the days became very short and cold. The good news is just the past two days (!) we have found 3 to 4 eggs in the coop! Papa says I just wasn't being patient enough for the "babies" to start laying.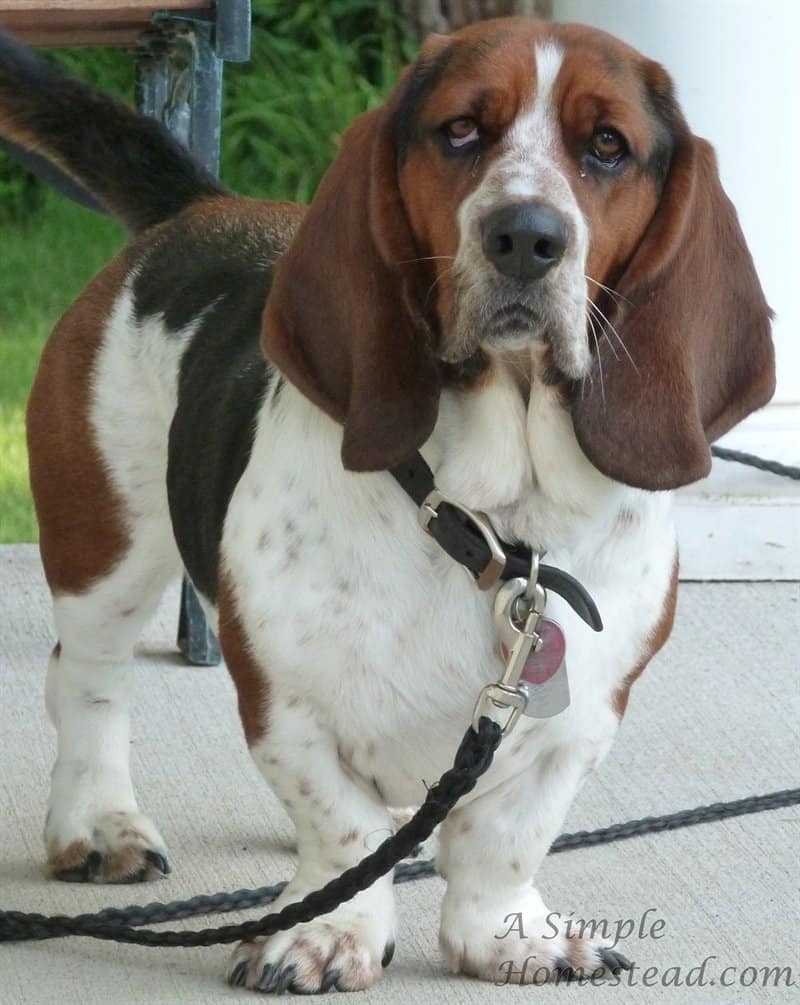 Our other big arrival this year was Finley, our Basset Hound. He has adjusted nicely into the family, although he's not always the brightest bulb in the pack. Not after getting stuck in the same fox trap (it's a leg snare trap – no harm done to him) … four times in two weeks! But he is very cuddly and makes for a nice warm snuggle-buddy on these cold winter days.
We had a very wet spring followed by drought, which didn't offer us a nice growing season this year.  Despite that, we managed to get a couple of crops of peas and carrots out of the garden, along with tomatoes, wild blackcaps, strawberries, apples and plums from the trees, grapes – enough for Little Chick to fill her tummy anyway.
We were able to preserve food for this winter including some grapes we purchased so we'd have enough. Most recently Papa cooked up a large turkey and pressure canned the meat and broth. We've done this before with chicken – or even creamed chicken. It makes for a quick meal when you've forgotten to thaw or purchase something for dinner.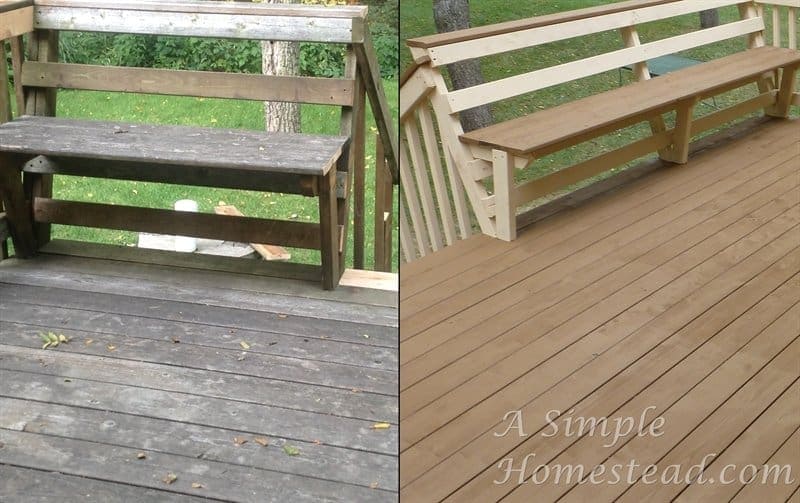 The big outdoor change this year was the deck remodel. Which I'm still in awe of … I just wish it wasn't 2°F right now so we could enjoy it.
Here's hoping you and your family a wonderful New Year. May you all have a blessed 2014!