We don't need to buy apples this year – unless we want something specific for eating. Our Haralson apple tree was LOADED with apples. Papa said the tree sighed when we finally got them all picked!
Every. single. limb. looked like the one above!
We're fortunate that the tree is still short enough that Papa can pick most of them using a tall step ladder. He would pick them, put them in a small basket and then hand them down to me to put into the larger bags.
There were a few at the top he wasn't able to reach but shaking the tree got the last few down. 🙂
Little Chick wanted to help – especially if it meant she could climb the ladder but we had to keep her safe: both from the falling apples and because she wanted to run around barefoot and the wasps were coming around for the rotting apples!
They're not the prettiest apples but we know they haven't been sprayed with any pesticides. Besides, we planned to mostly make apple sauce with them so their condition didn't matter.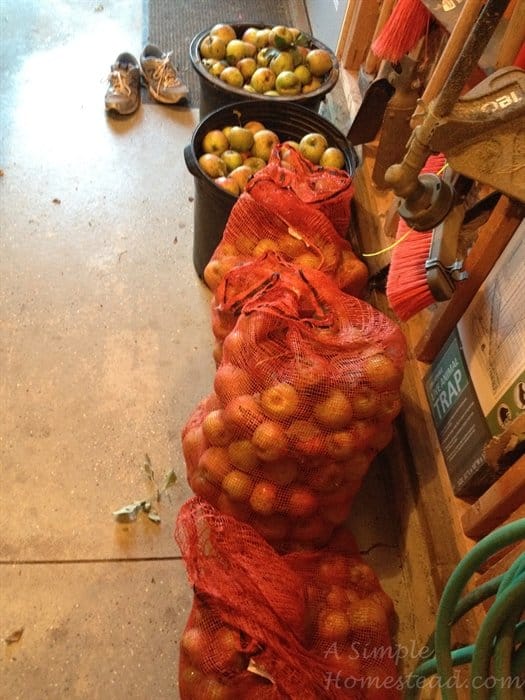 This year was definitely an over-abundance of apples. Next year, I'm guessing we won't have nearly this many but maybe our Honey Crisp apple tree will finally produce an apple or two!