I know it seems a bit early to be thinking about cold weather and warm hats, but in my opinion you can never start planning soon enough.
This leaf hat was designed in late 2014 for a Designers' Challenge. The challenge was:
Object: hat/beanie
Theme: the woods
Technique: cables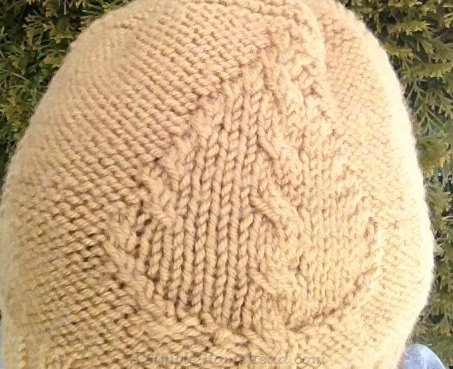 There are tiny cables along the edges of the leaf to simulate the blades of a leaf. Slightly larger cables become the ribs. The background is bumpy to accentuate the leaves and look like the bumpy ground where all autumn leaves end up.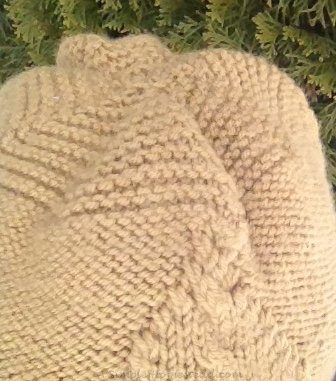 Even with the cables, this is a quick knit – most of my testers finished in only a couple of hours. It would make a great project to make for yourself, to gift for fall birthdays or to even get a jump start on Christmas presents!
Pattern can be found here on Ravelry and also on LoveCrafts.