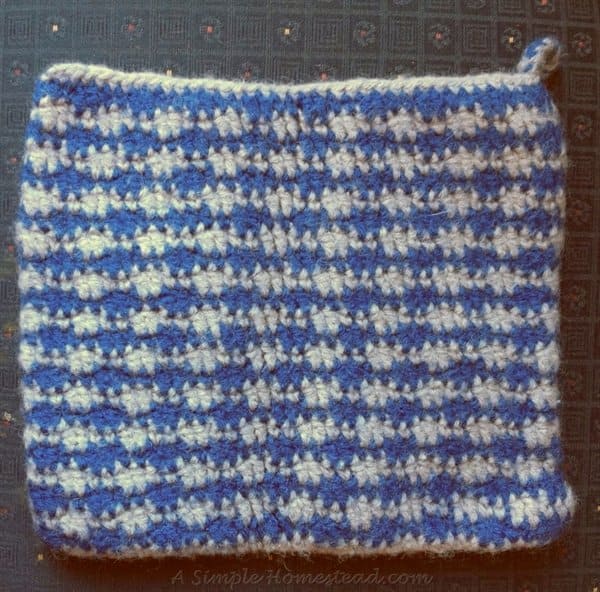 Are you sick of me yet? I did say that I have a bunch of older patterns I'm trying to get caught up on. This is one that I actually had tested last year (the year before?) but the tester had a comment that made me want to revisit this once more before publishing.

This one is called Houndstooth Trivet – a fancy word for a potholder :-). It's crocheted in wool and then felted to tighten up the stitches. I use ours all the time!
It is designed to start with chain stitches at the bottom and is then worked in the round to the top. I love it when I can avoid seaming!
Crochet never felts as tightly as knit – there's always some stitch definition left but that's ok by me.
The pattern is available on Ravelry and LoveCrafts and I have it priced at just $1!