Halloween didn't go so well this year.  Apparently, almost-four is a bad age.  You're old enough to be aware of what's going on and yet young enough to find everything terribly scary.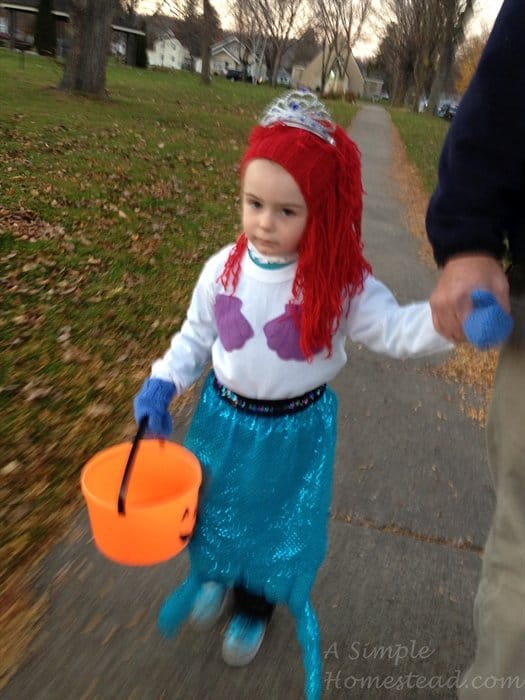 I really didn't get any other great pictures on Friday night.  She decided at the last minute, to not the cooperate with anything and announced she was staying home.  I'm surprised there aren't tears in this picture.  It seemed most of the 30 minutes we were out were filled with tears and "I want to go home".  Just so you don't think we were too mean, we only made her go to a couple of trunk-or-treat locations near church, but the majority of the time away from the car/house was spent inside the church eating hot dogs and drinking hot cocoa.
Her candy stash looks slim but we felt she had plenty. The King Size bar is from a neighbor who bought it especially for our daughter … and then appeared at our door the next day with his pockets filled with candy as he felt bad she didn't get much. Now she probably has too much – especially since one adult in our household couldn't pass up the clearance candy at Target on Saturday (the one in the house that is trying hard NOT to eat candy – and not succeeding very well! sigh).