This is the last one. I promise. Well, at least for a while.
This hat is one that my great-nephew requested at Christmas time. He really likes the Chicago bulls and wanted one done up in those colors. I'm taking this one down to "Great-Grandma's" next week and he can get it from there.
I'm not sure why, but on this one, my jogless strips don't look as jogless as they should so you can tell which is the backside. On the other two recently made ones it's seamless.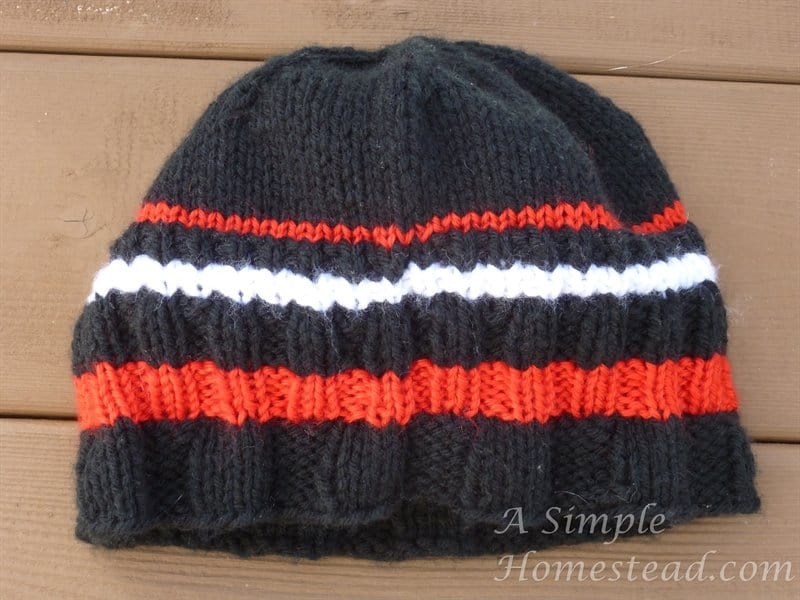 Pattern: Strib Hat (again)
Designer: Kelly Williams
Yarn: Caron One Pound / Red Heart Soft / Red Heart Super Saver
Colorway: Black 503 / 5142 Cherry Red / 311 White
My Rav project page
Spoiler alert: if anyone reading this blog is participating in the Mystery knit-a-long, now is the time to look away.
This mystery knit-a-long will be ongoing for the whole of 2014. After purchasing the pattern, every two weeks you get another clue and another afghan square to knit. Except you don't know what it will look like when you start.
I'm reusing the I Love This Yarn! I started off making my afghan squares last year … and ended up frogging because they were all different sizes. So much for floating on my own. This is much more structured and the squares are all supposed to be the same size.
Here is the first square, clue #3 (the first two clues are for setting up and testing gauge).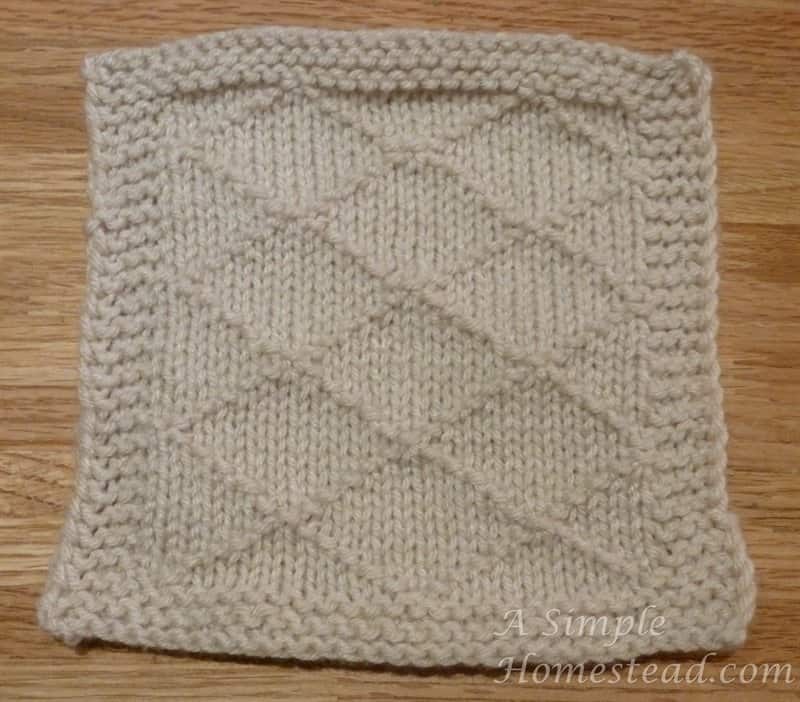 Only 24 more to go. I haven't decided how big of an afghan I'll make. Just making one square of each is supposed to be a baby blanket size. Some people are making multiples (2-4) of each square to make larger afghans. I have plenty of time to decide. Meanwhile, I have the next clue already downloaded to try out!
Pattern: 2014 Sampler Mystery Knit-a-Long
Designer: Marie Segares (Underground Crafter)
Yarn: I Love This Yarn!
Colorway: 240 Linen
My Rav project page