Guess what I made?! More blocks!! Big surprise.
I wasn't sure I could get another quilt block done by the deadline (today), but last weekend Little Chick took an extra-long nap AND it was cold and rainy outside. What better way to spend an afternoon like that than sewing?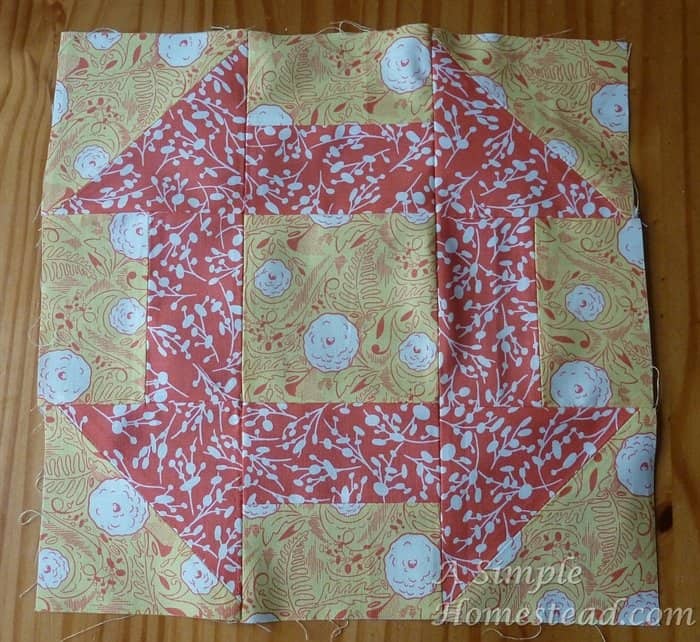 It's a free block pattern over at Sew Can She and it's called "Churn Dash". This block was quite simple and worked up in a short amount of time. I also like the color contrast in this one. I'll admit… I had help with that. I was struggling with the options and Papa came up with this variation.
I got caught up on my Underground Crafter blocks for this month. Both of these worked up in a single evening which made me feel like I actually accomplished something. I'm showing both the front and back pictures because I think both sides look great.
Square 7 (Clue 9):
Square 8 (Clue 10):
I'm a little behind in the Red Heart Checkerboard afghan squares, but as there isn't really a deadline, it doesn't matter. These also work up fairly quickly (a couple of bath-times) so once I finish with my cardigan sweater project I should get caught up.
Pattern: Popcorn Square
Designer: Red Heart
Yarn: Red Heart Super Saver
Colorway: Aran Fleck
My Rav project page
I had hoped to snap an updated picture of the cardigan as I'm now finished with both sleeves and I started on the button band last night, but I hit snooze too many times this morning and forgot to take a picture before I left the house.