I had one last project I finished just before the year ended. It was the Designer's challenge for November – December:
Object: a cowl
Theme: using big gauge yarn (CYC #5 bulky or bigger)
Technique: free choice (any type of project)

I have several skeins of yarn in bulky/chunky weight … but of course, none of them seemed right. Probably because most bulky yarns I've seen are also heavily textured or multi-colored. I had recently found a stitch pattern I liked and wanted to make a cowl using a smoother yarn in a solid color.
The bad news was the yarn I wanted – Berroco Comfort Chunky is no longer going to be carried by my LYS. The good news was that the rest of their stock was in "The Underground" – their basement where everything is 30% off.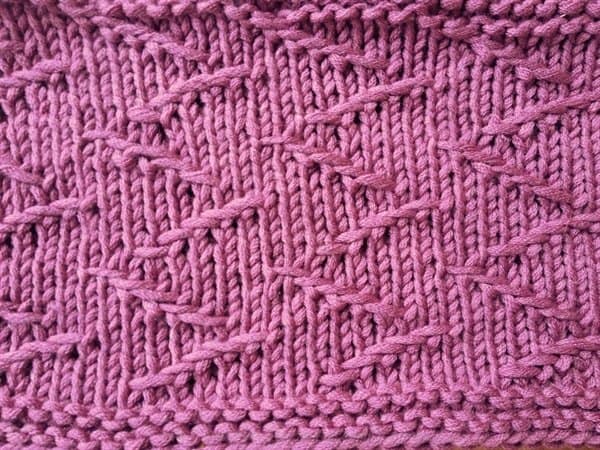 I ended up modifying the stitch pattern quite a bit to something I liked even better. I think it looks like arrows which is why I named it the "Moving Forward cowl" (which I apparently can't spell because my system keeps telling me I missed that first R!!)
The colorway is called Raspberry Coulis … which makes me hungry! My stash of cowls is getting rather large, but I may keep this one for myself yet again because I love the look and color.