I've only said this about a million times … but I love giveaways.  Blogs and corporate websites are willing to give up or sponsor some fun item to send to someone else. What a concept!  All it takes is a bit of time on my part to find and enter them.
This has been a banner month for me. I've won several prizes over the last few weeks. Some have been small (but very appreciated) like these stitch markers.
Sometimes I get food (mmm …. chocolate!)
Some have arrived with unexpected items. In this example, I remembered that I had won the envelope maker, but forgot about the rest of the prize package!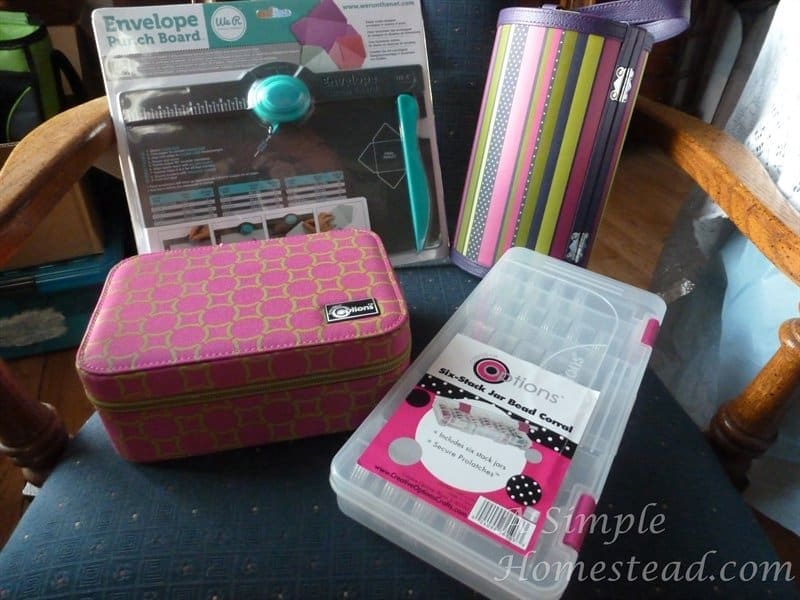 However, my latest prize win blew me out of the water! I entered but since it was such a big prize with lots of entries, I never expected to win!
The is the Brother Scan 'N Cut machine. (affiliate link). It allows you to scan a picture or drawing – anything really, and then it will cut it. The sad part? I've been so busy the last few days I haven't had time to play with it! Maybe after Thanksgiving… Want to come over and play?!